Nagorno-Karabakh confirmed on Monday that Azerbaijan seized the second-largest city in the ethnic Armenian enclave. The city of Shushi, or Shusha as the Azeris call it, is in a strategic location, and its seizure marks a turning point in the conflict.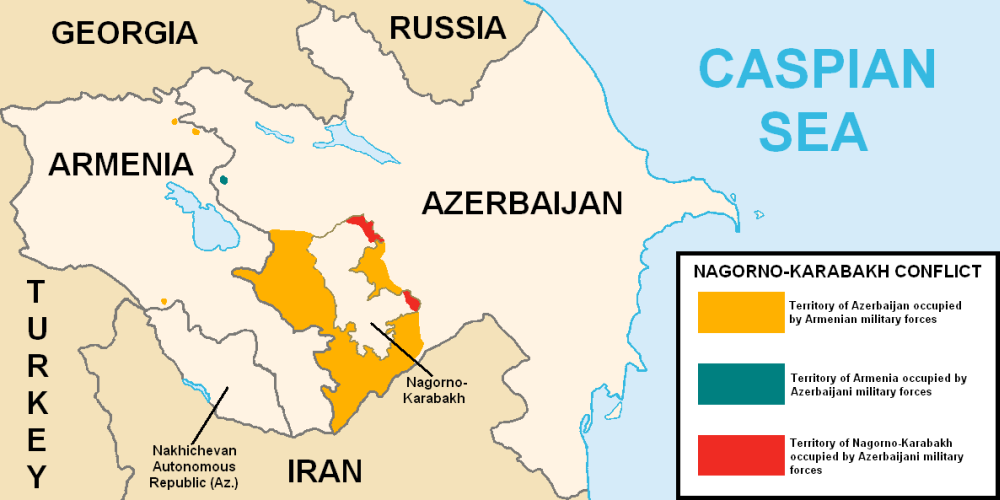 "We have to admit that a chain of failures still haunts us and the city of Shushi is completely out of our control," Vahram Poghosyan, a spokesman for Nagorno-Karabakh, said in a statement on Facebook on Monday.
Poghosyan also said Azeri forces are closing in on Stepanakert, the enclave's capital. "The enemy is on the outskirts of Stepanakert, and the existence of the capital is already in danger," he said. Shushi is just nine miles south of Stepanakert.
Earlier in the fighting, the president of the Republic of Artsakh, the name for the de facto state of Nagorno-Karabakh, said whoever controls Shusha "controls Artsakh."
Since the fighting broke out on September 27th, Azerbaijan and its ally Turkey has been calling on Armenia to withdraw all forces from territories within Azerbaijan's internationally recognized borders. The Azeri gains and the seizure of Shushi makes a ceasefire agreement without Armenia ceding territory less likely.
Also on Monday, Azerbaijan admitted to shooting down a Russian helicopter over Armenia. The Azeris said it was an accident and offered an apology to Moscow. The Russian defense ministry said two crewmen were killed in the incident.
So far, over 1,000 soldiers from Nagorno-Karabakh have been reported killed, along with dozens of civilians on both sides. Azerbaijan has yet to disclose its military casualties, and Russia believes the total death toll is close to 5,000. Last week, a humanitarian official from the UN said 90,000 ethnic Armenians have fled Nagorno-Karabakh and are now in Armenia, a significant number since the enclave's estimated population about 150,000.