On Monday, Russia's defense ministry said one of its helicopters was shot down over Armenia, killing two crew members, and leaving one injured. Azerbaijan admitted to downing the helicopter, saying it was a mistake.
"The Azerbaijani side offers an apology to the Russian side in connection with this tragic incident," Azerbaijan's foreign ministry said in a statement. The Azeris said the attack was "not aimed against" Moscow.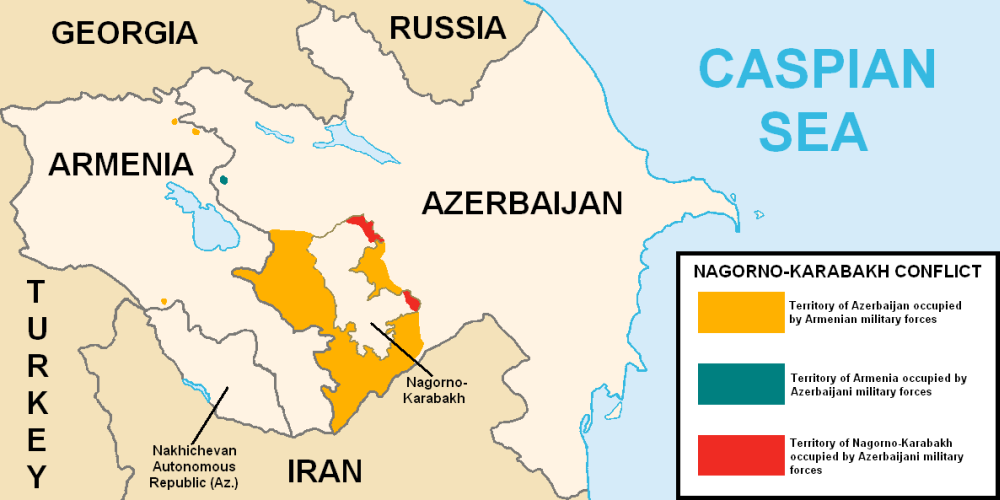 It appears the downing of Russia's helicopter will not spark any military intervention from Moscow. Early Tuesday, Armenia, Azerbaijan, and Russia said they signed a deal to stop the fighting in Nagorno-Karabakh.
As per the deal, Armenia will withdraw its military to make way for Russian peacekeepers, and Azerbaijan has agreed to halt its military offensive.
Thousands have been killed in the fighting between Azerbaijan and Armenian forces over Nagorno-Karabakh that broke out on September 27th. A UN official said 90,000 ethnic Armenians have fled Nagorno-Karabakh and are now in Armenia, a significant number since the enclave's estimated population about 150,000.