Azerbaijan, Armenia, and Russia said they have signed a deal to end the fighting in Nagorno-Karabakh that has been ongoing since September 27th. The agreement was first made public by Armenian Prime Minister Nikol Pashiyan, who announced on Facebook that he signed a statement with Russian President Vladimir Putin and Azerbaijani President Ilham Aliyev.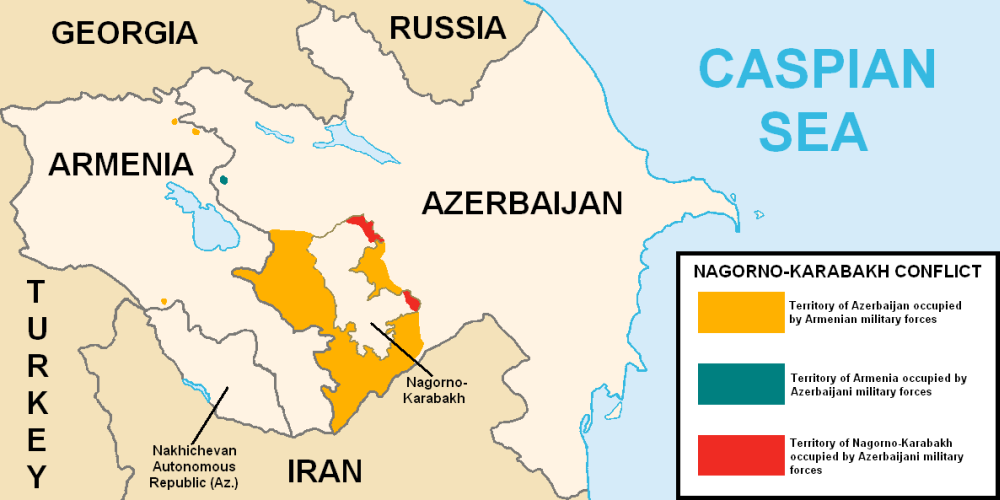 Under the agreement, Armenia agreed to withdraw its military from Nagorno-Karabakh and other areas within Azerbaijan's internationally recognized borders. The Armenian troops are to be replaced with peacekeepers from Russia. Moscow said it began deploying 1,960 servicemen to the region.
The deal came after Azerbaijan took the city of Shushi (known as Shusha in Azerbaijan), which is just nine miles south of Nagorno-Karabakh's capital Stepanakert. Azeri forces began closing in on Stepanakert, but Azerbaijan is to halt its offensive as per the agreement.
Nagorno-Karabakh's military updated their casualty numbers on Monday, bringing the total of ethnic Armenian soldiers killed in the conflict to 1,221 since the battle started. Dozens of civilians have been killed on both sides, and Azerbaijan has yet to disclose its military casualties. Russia believes the total death toll is close to 5,000.
Last week, a humanitarian official from the UN said 90,000 ethnic Armenians have fled Nagorno-Karabakh and are now in Armenia, a significant number since the enclave's estimated population about 150,000.
In his announcement, Pashiyan said the deal "is unbelievably painful for me and our people." Reports out of Armenia's capital Yerevan indicate the Armenian people are not happy with Pashiyan's decision to agree to the Azeris terms. According to RT, crowds stormed Armenia's parliament and other government buildings to protest the agreement.