Armenian Prime Minister Nikol Pashiyan announced early Tuesday that he signed a deal to end the fighting in Nagorno-Karabakh. The announcement came after Nagorno-Karabakh confirmed Azerbaijan seized the enclave's second-largest city.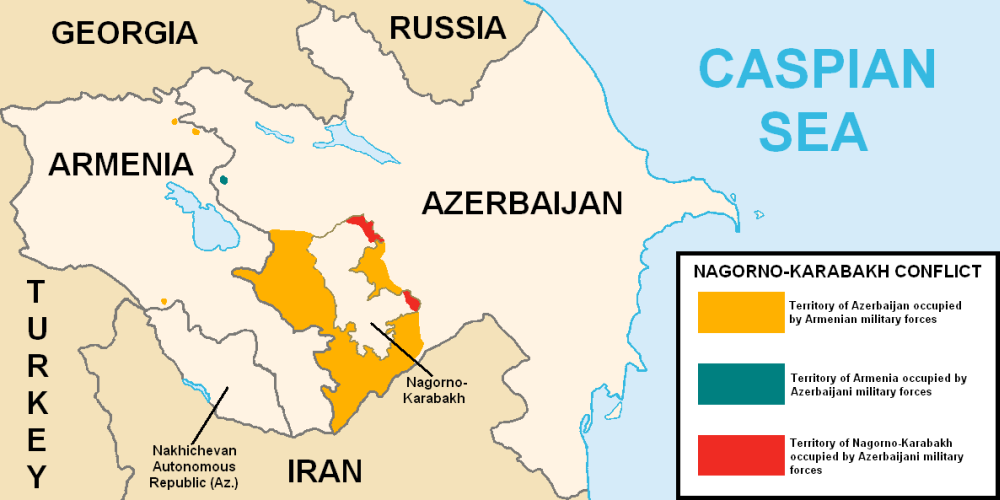 Pashiyan said he signed the deal with Russian President Vladimir Putin and Azerbaijani President Ilham Aliyev. "I have signed a statement on the termination of the Karabakh war with Russian and Azerbaijani presidents from 01.00 pm," Pashiyan said on Facebook.
The details of the agreement are not yet clear, but Pashiyan said the statement "is unbelievably painful for me and our people," meaning he likely agreed to cede territory to Azerbaijan.
Pashiyan's announcement comes shortly after sources told Middle East Eye that Armenia and Azerbaijan were close to signing an agreement to end the fighting. The sources said that deal included a pledge from Armenia to withdraw from territory within Azerbaijan's internationally recognized borders, a key demand of Baku's since the fighting broke out on September 27th.
The sources said the deal includes a plan to deploy Russian and Turkish peacekeepers to Nagorno-Karabakh. Turkey has backed Azerbaijan in the conflict and called on Armenia to end its "occupation" of Nagorno-Karabakh.
Thousands have been killed in the fighting, including dozens of civilians on both sides. Both Armenia and Azerbaijan have been accused of shelling residential areas. Last week, a humanitarian official from the UN said 90,000 ethnic Armenians have fled Nagorno-Karabakh and are now in Armenia, a significant number since the enclave's estimated population about 150,000.