On Monday, the UN's human rights commissioner said artillery shelling on civilians during the Nagorno-Karabakh conflict could amount to war crimes. Since September 27th, Azerbaijan and Armenian forces have been battling over the disputed enclave, and both sides have been accused of attacking residential areas.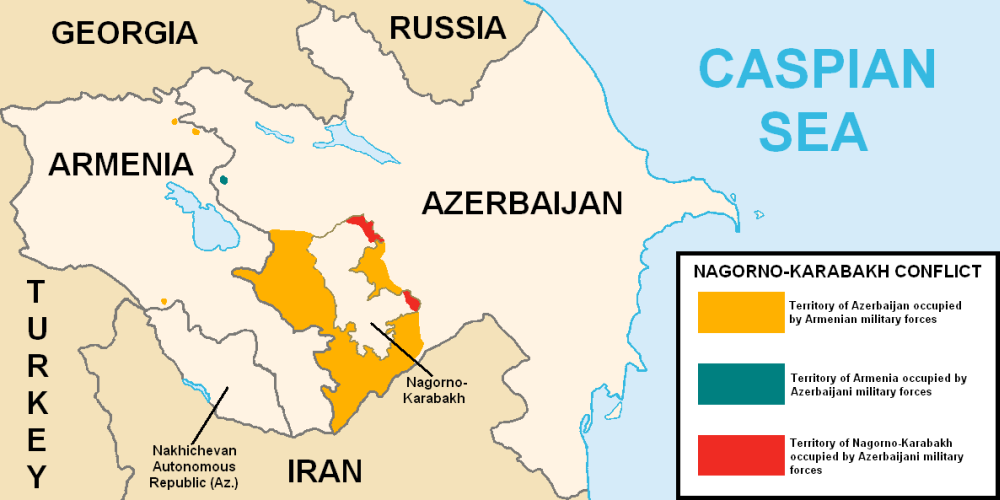 UN High Commissioner for Human Rights Michelle Bachelet said indiscriminate attacks on populated areas is against international law. Bachelet said Armenia and Azerbaijan have ignored calls to stop the indiscriminate bombing.
"Instead, homes have been destroyed, streets reduced to rubble, and people forced to flee or seek safety in basements," she said. "Such attacks must stop and those responsible for carrying them out, or ordering them, must be held to account."
So far, three humanitarian ceasefires have been attempted to cool the fighting, but all have quickly failed. Last Friday, envoys from Armenia and Azerbaijan met in Geneva and agreed to refrain from deliberately targeting civilians. But hours after the pledge was made, both sides accused the other of shelling residential areas.
Bachelet said the fighting has displaced about 40,000 Azeris, and 90,000 ethnic Armenians had fled Nagorno-Karabakh and are currently in Armenia. These numbers are substantial, as the total population of Nagorno-Karabakh is only around 150,000.
Nagorno-Karabakh's defense ministry said on Monday that 1,177 of its soldiers have been killed so far in the conflict. Dozens of civilians have been killed on both sides, and Azerbaijan has yet to disclose its military casualties. Russia has previously estimated that the death toll in the fighting is close to 5,000.
Baku has been making gains in the fighting and has called on Armenia to withdraw from all territories within Azerbaijan's internationally recognized borders. On Sunday, Azeri President Ilham Aliyev said he is ready to "fight to the end."
In an interview with The Jerusalem Post on Monday, Armenian Prime Minister Nikol Pashinyan slammed Israel for supplying the Azeris with weapons and aligning with Turkey. The Azeris are using Israeli-made attack drones, and Amnesty International said they identified Israeli-made cluster bombs being used against residential areas in Stepanakert, the capital of Nagorno-Karabakh.
Pashinyan also attacked Turkey for sending mercenaries from northern Syria to fight in Nagorno-Karabakh in support of Azerbaijan. Both Ankara and Baku deny the charge, but reports from the media and statements from world leaders have said Turkey is sending Syrian fighters to the battlefield in the South Caucuses.