Yesterday reports were flying that high ranking Jemaah Islamiyah (JI) official and former math teacher Noordin Top, who had been blamed for several high profile terrorist attacks in Indonesia, had been killed in the culmination of a 17-hour siege on a mud house in a village.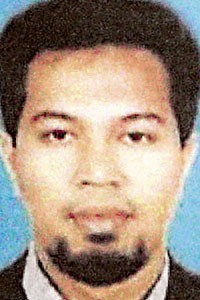 Police claimed Top had "succumbed to bullets and the impact of explosions" in the raid on the house and ensuing battle. But in a week of disputed deaths of terrorists across Asia, Top's death too has been thrown into considerable doubt.
The man police assumed to be Top, or rather the body with much of its head missing that police found in the bathroom of the house they raided, has been flown off to Jakarta for DNA tests, but several former militants say it is unlikely Top would have been left in a hide-out by himself and that they doubt he was actually the man in question.
During the raid authorities also recovered large quantities of explosives, and claimed to have uncovered a plot to assassinate Indonesian President Yudhoyono, possibly as soon as next week. The only evidence they appear to have that the body is Top's is a claim from two men captured at a market in the village that they saw a man who looked like Top inside the house at some point.