The Iranian government, already contending with resentment from last month's disputed election and criticism over President Ahmadinejad's handling of the appointment of former Vice President Esfiander Rahim Mashaei, is now facing an even greater challenge as reports of prisoner abuse spark outrage among reformists and conservatives alike.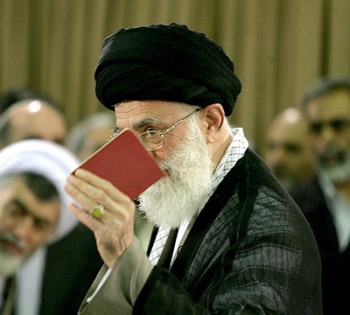 Of the hundreds of detainees arrested during the post-election protests, only about 20 are expected to ever face prosecution. The rest, however, were held in prisons, and in many cases under deplorable conditions, while they awaited the possibility of charges. The head of Iran's judiciary has since ordered that anyone not charged with a serious offense be released.
Supreme Leader Ayatollah Ali Khamenei has already ordered the Kahrizak Prison closed over reports of widespread abuse, and the Iranian parliament has ordered 140 detainees released after a visit to another prison where abuse was reported. Clerics have roundly criticized the government for its late reaction to the reports.
Exactly how widespread the abuse was is still unclear, but prisoners have reported seeing other detainees beaten to death by guards in the holding pens. And while the reformists (the faction associated with most of the detainees) were predictably outraged, even one Conservative MP wondered just how bad things had gotten if the Supreme Leader had to closed a prison and said his concern was that the same problems might be occurring at the other prisons.