The Israeli government released a 160-page report today attempting to defend the massive toll of its January invasion of the Gaza Strip. The report claims that the military went to enormous lengths to avoid killing civilians and insisted that the offensive, which killed over 1,400 Palestinians was "necessary and proportionate."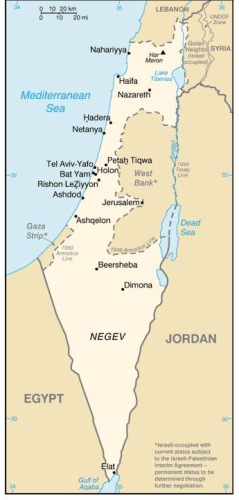 The report also claimed that the civilian toll of the war, which human rights groups have put at over 900, was legal under international law because those laws only bar intentional killing of civilians and the government asserts that the deaths were not intentional.
In the six months since the end of the invasion, Israel has faced an overwhelming number of allegations of war crimes from major human rights groups and from their own soldiers. Among the most serious charges were indiscriminate use of drones, the use of children as human shields, and the intentional bombing of a UN school full of civilians.
The Israeli government ordered a halt to its own probe of abuses in March, but the report acknowledges that over a hundred other probes are ongoing. Israel has largely not addressed individual claims of war crimes, but merely made the blanket assertion that all such claims are grossly unfair.