With Russian peacekeepers deploying to Nagorno-Karabakh, Moscow is holding talks with Armenia and Azerbaijan over the structure of the ceasefire and the UN's role. Russian President Vladimir Putin brokered a deal signed on Tuesday that brought the fighting over the ethnic Armenian enclave to an end.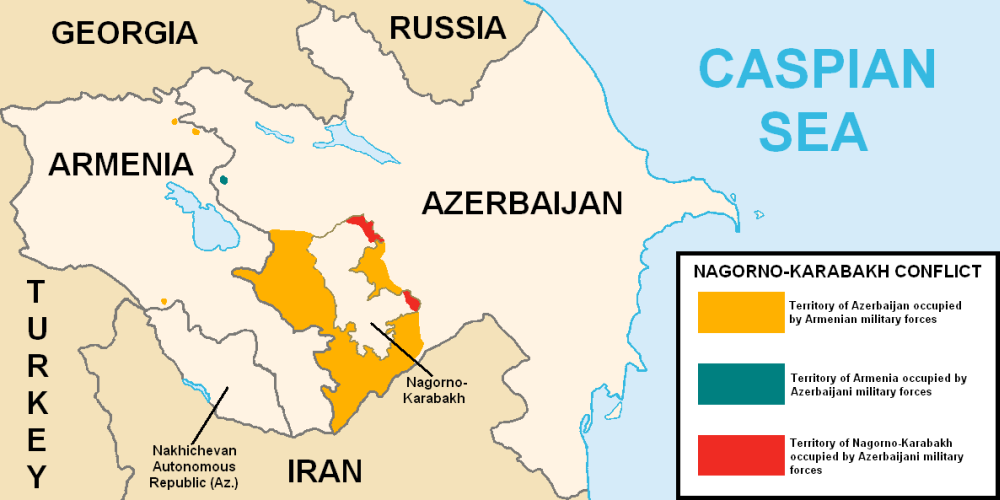 Armenia agreed to cede territory to Azerbaijan and withdraw its military from areas to the west of Nagorno-Karabakh. Russian peacekeepers have already arrived in the area, a total of 2,000 will be deployed to the region.
Russian Foreign Minister Sergei Lavrov said the role of the UN will be to settle people who were driven from their homes by the conflict. Earlier this month, a humanitarian official from the UN said 90,000 ethnic Armenians have fled Nagorno-Karabakh and are now in Armenia, a significant number since the enclave's estimated population about 150,000.
Some ethnic Armenians living in Nagorno-Karabakh are unsure if they will be able to stay in the enclave when Azerbaijan takes control. Azerbaijanis were forced to flee areas in and around Nagorno-Karabakh during the war in the early 1990s that left tens of thousands dead. Some Azerbaijanis hope to return to their former homes.
Armenian Prime Minister Nikol Pshiyan is facing backlash for agreeing to give up territory to Azerbaijan. Protesters have marched through the streets of Yerevan and into government buildings demanding his resignation.
Turkey supported Azerbaijan throughout the conflict and warned Armenia against violating the ceasefire on Thursday. "If they [Armenia] violate the ceasefire, then they will pay the price for it," Turkish Foreign Minister Mevlut Cavusoglu said.
On Friday, Putin said the death toll from the latest round of fighting, which started on September 27th, is over 4,000. The Russian president said 8,000 had been wounded, and tens of thousands were displaced. So far, Azerbaijan has not disclosed its military casualties. Nagorno-Karabakh's military reported 1,302 of its soldiers killed.