Thousands of people protested in Armenia's capital Yerevan on Wednesday, calling for the resignation of Prime Minister Nikol Pashinyan over a deal he signed to end the fighting in Nagorno-Karabakh.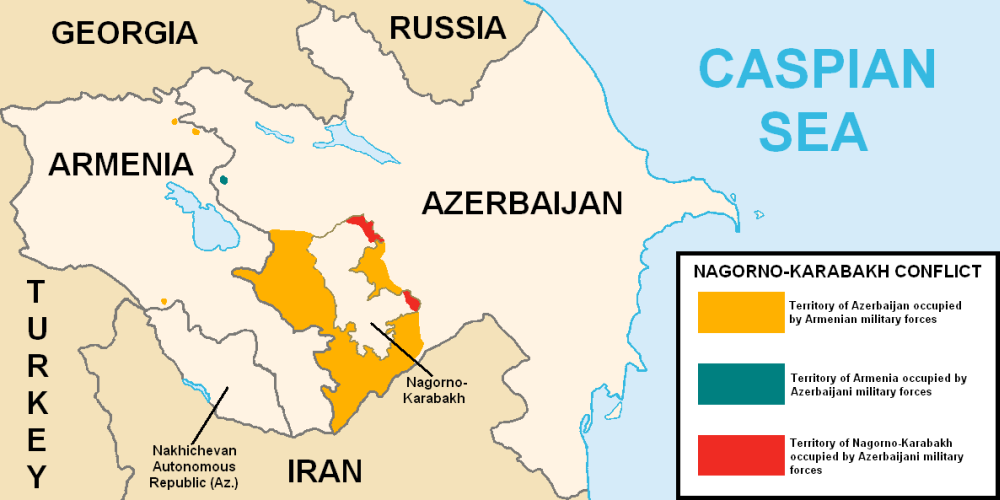 In the agreement signed by Pashinyan, Azerbaijani President Ilhan Aliyev, and Russian President Vladimir Putin, Armenia agreed to cede territory to Azerbaijan west of Nagorno-Karabakh. About 2,000 Russian peacekeepers will be stationed in the region for five years to ensure the truce is upheld. Some of the Russian peacekeepers have already been deployed.
Demonstrators on the streets of Yerevan called Pashinyan a "traitor" for signing the deal. Armenia's parliament announced they would discuss the calls for Pashinyan's resignation on Wednesday evening but failed to hold the talks due to Pashinyan supporters being in the majority in parliament.
Turkish President Recep Tayyip Erdogan said he signed a deal with Russia on Wednesday to establish a joint center to monitor the ceasefire. Erdogan said Turkey would also be involved in the peacekeeping efforts, but Turkish sources said only Russian peacekeepers will be on the ground.
If the ceasefire sticks, it will mark the end to the bloodiest conflict over Nagorno-Karabakh since the early 1990s, when a war over the disputed enclave killed approximately 30,000 people. Since 1994, Nagorno-Karabakh has operated as a de facto ethnic Armenian state with Yerevan's support, known as the Republic of Artsakh.
The real death toll for the latest clashes is not yet known. Nagorno-Karabakh reported over 1,200 of its soldiers killed, while Azerbaijan has not disclosed its military casualties. Dozens of civilians were reported killed on both sides. Russia believes the total death toll could be as high as 5,000.