On Friday, Nagorno-Karabakh reported three civilians were killed during the shelling of two major cities inside the ethnic Armenian enclave. Reports say Azerbaijan is pushing further into Nagorno-Karabakh and continues to make gains in the fighting.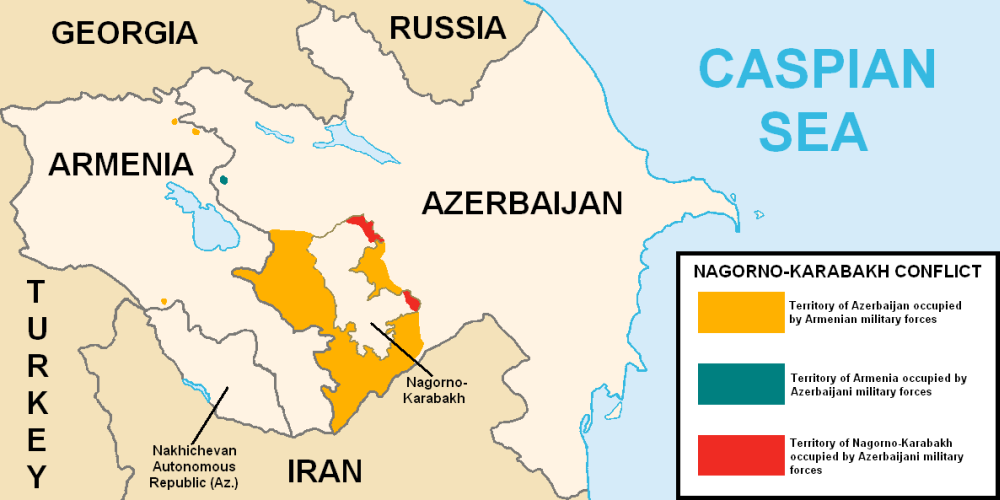 Shelling was reported in Stepanakert, Nagorno-Karabakh's capital, where authorities said a woman and her two grandchildren were killed in the same house. Attacks were also reported in Shushi, a city nine miles to the south of Stepanakert that Azeri forces have been closing in on.
Shushi is said to be a strategic location. Last week, the president of the Republic of Artsakh, the name for the de facto state of Nagorno-Karabakh, said whoever controls Shushi "controls Artsakh."
For their part, as has been the case throughout the fighting, Azerbaijan denied targeting civilian areas. Azerbaijan's defense ministry accused Armenia of shelling Tartar, an Azeri city where dozens of civilians were reported killed last week.
The two sides agreed not to target residential areas last week, but violations of the agreement were reported almost immediately. Diplomatic efforts have failed. Three ceasefires that were attempted quickly fell apart.
Azeri President Ilham Aliyev has called on Armenia to withdraw its military from all territory within Azerbaijan's internationally recognized borders. Last week, a UN human rights official said 90,000 ethnic Armenians had fled Nagorno-Karabakh and are currently in Armenia. These numbers are significant, as the total population of Nagorno-Karabakh is estimated to be about 150,000.
As of Monday, Nagorno-Karabakh said 1,177 of its ethnic Armenian soldiers have been killed since the fighting broke out on September 27th. Dozens of civilians have been killed on both sides, and Azerbaijan has yet to disclose its military casualties. Russia has estimated the real death toll is close to 5,000.