Sources told Reuters that Nagorno-Karabakh's capital city Stepanakert was bombarded by heavy shelling on Thursday. The reports come after three failed ceasefires and a short-lived pledge by both sides to stop targeting residential areas.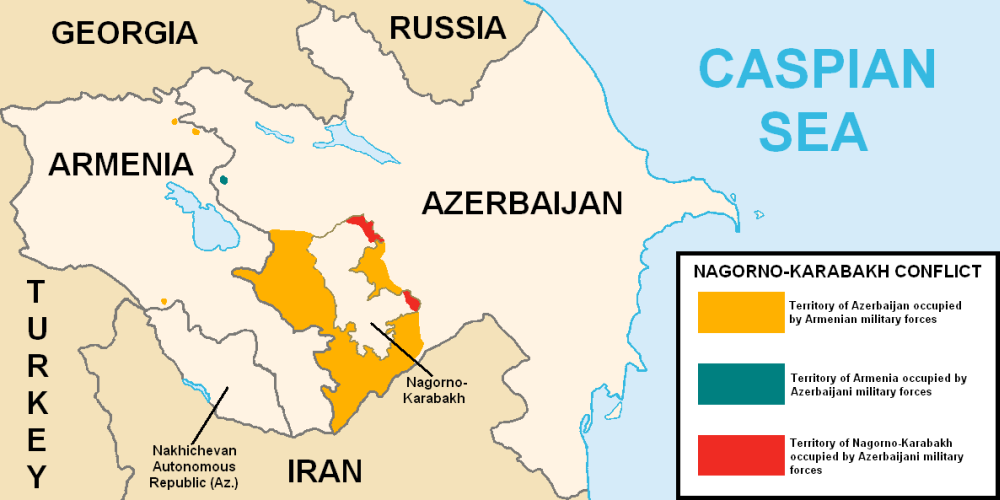 The nonprofit group Reporters Without Borders called on the UN and Azerbaijan to allow the evacuation of civilians, including a group of 80 journalists, from Stepanakert. Two reporters speaking anonymously to Reuters said the city was under heavy bombardment.
For their part, Azerbaijan denied the reports and accused Armenian forces of shelling residential areas on the Azeri side of the battle.
Azerbaijan and Armenian forces have been locked in heavy fighting over the disputed enclave since September 27th. Baku has been making gains and is calling for Armenia to withdraw its military from territories within Azerbaijan's internationally recognized borders.
Azerbaijan has been making gains in the fighting and is closing in on the town of Shushi in Nagorno-Karabakh, which is said to be a strategic location. Last week, the president of the Republic of Artsakh, the name for the de facto state of Nagorno-Karabakh, said whoever controls Shushi "controls Artsakh."
On Wednesday, Azeri President Ilham Aliyev boasted of his country's success in the military campaign. "We have modern weaponry and a high fighting spirit. We showed who's who and proved that Armenia's 'invincible army' was a myth," Aliyev wrote on Twitter. "They have already admitted defeat. This is an acknowledgment of their military defeat and our victory."
The latest casualty update came Monday when Nagorno-Karabakh said 1,177 of its ethnic Armenian soldiers have been killed so far. Dozens of civilians have been killed on both sides, and Azerbaijan has yet to disclose its military casualties. Russia has estimated the real death toll is close to 5,000.