A new report from the Bank of Israel, the nation's central bank, was deeply critical of Prime Minister Benjamin Netanyahu's plans to dramatically increase military spending over the next two decades. Netanyahu unveiled the plan last week.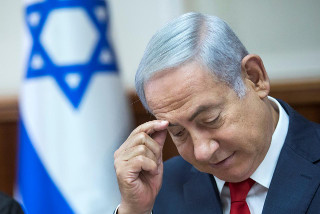 The bank said the plan to increase the military spending to in excess of 6% of Israel's GDP lacks stable and transparent sources of funding, and would lead to both cuts in domestic spending and skyrocketing debt.
Indeed, they warned that the plan was directly contrary to existing law calling for a declining government deficit, as well as promised infrastructure investments.
This is very unusual for the Israeli Central Bank, which rarely directly criticizes the government, and in recent years has saved its public comments for some smaller arguments with the Finance Ministry.
The Netanyahu plan not only commits Israel to the second highest GDP percentage in the world dedicated to military spending, but rests on assumptions of substantial GDP growth over the next 12 years, rates of growth which probably are not realistic with such a large percentage of the economy committed to military spending.