In his first move to address the struggles resulting from Secretary of State Mike Pompeo's North Korea visit, President Trump expressed confidence that Kim would continue to engage. At the same time, he suggested the problems in the talks might've been the result of China pressuring North Korea to change its position.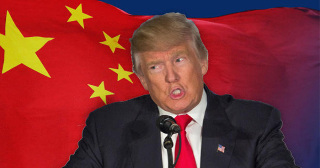 Trump made the comments on Twitter, saying that he thinks China "may be exerting negative pressure on a deal because of our posture on Chinese trade." President Trump has been ramping up a trade war with China in recent weeks.
There is no evidence of Chinese involvement in North Korea. North Korean officials are rather vague on what their problem was during the Pompeo visit, but pointed to US demands in general. China has been supportive of the peace and denuclearization talks, and have not addressed the recent visit.
Trump has been suspicious of China's role in the North Korea talks throughout. During the brief May dispute that led the US to briefly cancel the summit, Trump blamed China for having harmed the atmosphere for talks.