Friday's UN Security Council meeting saw votes on two Gaza resolutions failing, with the United States vetoing a resolution from Kuwait calling for the international protection of Palestinian civilians, and the alternate US resolution failing outright.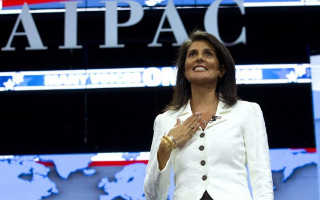 US Ambassador Nikki Haley promised the veto on Thursday, saying that the resolution was "morally bankrupt" and amounted to a threat to the Israel-Palestine peace process. In the past two months, Israel has killed 122 Palestinians and wounded over 13,000 others in Gaza.
The Kuwait resolution was heavily supported, and would've passed without the US veto. There were no other "no" votes, though four nations did abstain. The US managed to get its own resolution, which insisted all the deaths were the fault of Hamas and Islamic Jihad, to the table for a vote as well.
The US resolution went poorly, with the US the only "yes" vote, and 11 other countries abstaining outright. This has been described as a particularly humiliating failure for the US, as they didn't get even a token "yes" vote from a single ally.