The Special Inspector General for Afghanistan Reconstruction (SIGAR) has offered an updated report on the shrinking Afghan military, revealing that their previous report was in error. The previous report, released earlier this month, said the Afghan military had lost around 30,000 fighters, or 10%.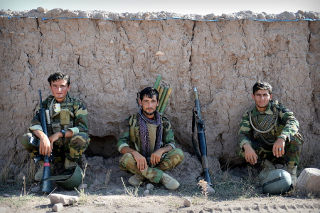 SIGAR now says that the actual number was only about half that. The Pentagon, which provided SIGAR with the data, accidentally forgot about a 17,000-man border patrol that had been transferred from the police to the army, and which didn't end up in the previous report under either category.
Lt. Col. Martin O'Donnell, from the US-led Afghan mission, confirmed his office was behind the problem and "it was our bad." SIGAR noted this was just the latest in a series of problems they've had getting reliable data out of the Pentagon.
Earlier this year, SIGAR was forbidden from including district data on Afghanistan in a report to Congress, even though the Pentagon admitted it wasn't classified data. The Pentagon later gave data directly to Congress, but never told SIGAR how to deal with it in the future.