In a tweet on Monday afternoon, President Trump said he will announce his decision on the Iran nuclear deal and his May 12 ultimatum on Tuesday afternoon at 2:00. Though some officials have suggested Trump will likely withdraw from the deal, analysts appear split on what to expect.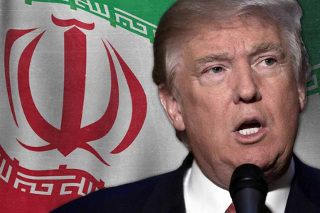 Trump has been sour on the Iran deal since before his election, and demanded massive changes by May 12 to keep the US in. European nations have offered a package of concessions to the US, though it's not clear what, or whether it will be enough.
Some analysts suggest Trump might sign one last waiver for sanctions relief obligated under the deal, as a way of delaying the decision. In this case, Trump would likely continue to refuse to certify the deal either way, but not directly violate it with new sanctions.
The price of oil has been rising in recent weeks expecting the restoration of US sanctions. Officials say that whether or not the sanctions are put back in place, their impact will be far less than the pre-2015 sanctions, since the other P5+1 nations remain committed to the nuclear deal.