Russia's Foreign Ministry issued a statement Thursday calling on the United States to immediately halt all military activity on the Korean Peninsula. The US is currently engaged in joint military operations with South Korea.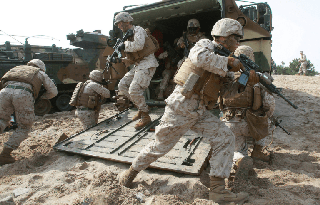 The spring joint operations are always a source of tension on the peninsula, and Russian officials say they are "not helping" in ongoing efforts to try to reduce military tensions in Korea. The operations have been a problem every year.
This year it hasn't been as big an issue, however. The joint operations are smaller and only half as long this year because of the Winter Olympics. North Korea has been fine with ignoring the operations this year.
North Korea has planned summits with both South Korea and the United States over the next two months, and doesn't want to risk damaging the considerable diplomatic progress over the wargames, especially when they're visibly toned down from recent years.