Admiral Mike Rogers appears to be on the outs with the Obama Administration, and officials are saying that he may be removed from his position as the head of the NSA in the coming days, a move which administration officials insist has nothing to do with the fact that he is being considered for a top position in the incoming Trump Administration.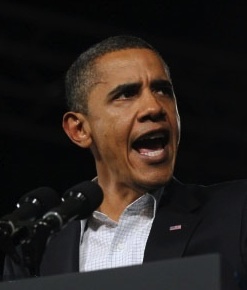 Reports suggest that Defense Secretary Ash Carter and former Director of National Intelligence James Clapper were leading the call for Rogers' removal, though their exact beef with him is unclear, a major classified information arrest earlier this year appears to have been a part of it, as well as a leak of NSA hacking tools over the summer.
Obama had been keen to split the NSA and US Cyber Command into two separate entities with two distinct leaders, though he has faced considerable resistance in Congress from that. Initially it was suggested that Rogers might be removed to allow for an "interim" figure to oversee this split, though this deep into Obama's term it seems far too late for any major structural changes.
Trump was said to be considering Rogers as a possible Director of National Intelligence, replacing Clapper, though other reports have suggested he may do away with the directorship entirely as part of an effort to scale back a number of bureaucratic changes in the US intelligence community.