Newly filed charges against Harold Thomas Martin III, an employee of NSA contractor Booz Allen, reveals an extremely secretive arrest process for a man that the US government is claiming stole highly classified NSA computer code used to hack other countries.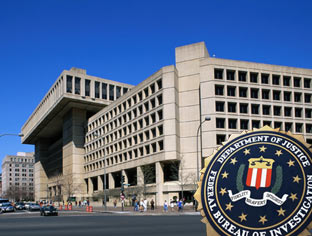 Booz Allen, which also formerly employed whistleblower Edward Snowden, has a major contract with the NSA, helping in various issues including identifying employees who might steal confidential documents. It's unclear if their service is how Martin was caught.
Martin was arrested at his home way back in late August, and neighbors described dozens of heavily armed men in camouflage storming into his home, knocking down thew fence, and hauling him away in handcuffs. FBI agents were there for hours removing papers and computer equipment.
The arrest affidavit claims Martin confessed to some unspecified wrongdoing, and the charges against him claim unauthorized removal or retention of NSA documents classified at a level higher than top secret. The documents were said to be source code.
The details are still scant, but some reports suggested that Martin had removed the documents a long time ago, long before the Snowden leaks, and officials say they don't think the actions were "politically motivated."
While most of the reports centered on the idea that this source code was used to attack other countries, there is also some speculation that the information may have included details on how the NSA systematically weakened the security of certain exported US computer equipment. Obviously there is no evidence to that effect being made public, and since the FBI took everything from his house, it's unlikely anything further will come to light about it.