Just a day after reports that the Taliban had advanced on the outskirts of the Uruzgan capital on Tarin Kot, those Taliban fighters attacked the city outright, overruning several districts within and engaging in heavy fighting with the security forces.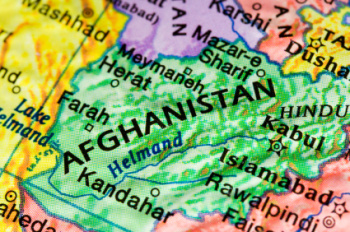 As expected, the offensive centered around the prison on the city's outskirts, though the Taliban was unable to rescue any prisoners in the advance, as reports are that the Afghan forces took all the prisoners with them when they fled, and are now holding them at the airport.
The airport is among the targets of Taliban fighters now, who vow to free the "hostage" prisoners, many of whom are believed to be Taliban members. The Taliban is keen to free the prisoners and add them to their own forces as they advance in the region.
Fighting was also reported around the government buildings in the city's center. There is no clarity on how much of the city is controlled by either side, but the Afghan military is scrambling to get reinforcements into the area to try to prevent the losses.
Uruzgan Province, as with the Taliban other recent targets in Helmand, is a major opium producing region, and control of the region would significantly benefit Taliban funding in an insurgency which, after a decade and a half, is strapped for cash.