Taliban forces are already within a stone's throw of the provincial capitals of Helmand and Kunduz Provinces, and are now within a few kms of a third, the city of Tarin Kot, the capital city of the central Uruzgan Province.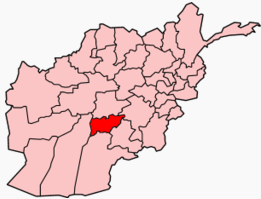 The Taliban overran a series of military and police outposts around the outskirts of the city, and appears to be aiming for the major prison on the city's outskirts, which houses a significant number of Taliban prisoners. The Taliban has been keen to free prisoners to shore up their forces in previous major pushes.
Security forces in Tarin Kot are predicting an imminent collapse of their defensive position along the city's outskirts, noting that they haven't gotten significant reinforcements to resist the Taliban advance, and that the troops remaining within the city are running low on food and ammunition.
NATO officials dismissed questions about the siege, insisting they have no ground troops in Uruzgan, nor have they launched any airstrikes in the area in recent days. The battle, it seems, is entirely up to the Afghan government's forces, and history suggests they aren't super up to the task.
Last 5 posts by Jason Ditz