At least 14 people were killed, mostly Egyptian police, were reported killed in a pair of militant car bombings in Northern Sinai today. At least 45 others were also reported wounded.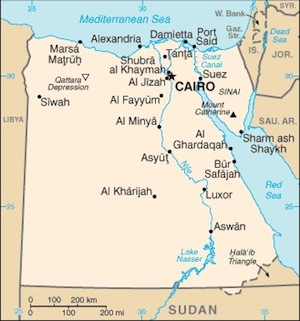 The larger of the two attacks was against a police station in el-Arish, where the bomber detonated at the front gate. Initially six were reported killed, though later officials revised it to eight, plus 45 wounded.
The other bombing took place just south, along the road, where a roadside bomb detonated against an armored vehicle, killing six soldiers. A third roadside bombing also wounded three other soldiers.
There were no public claims of responsibility, though one Twitter account frequented by militants suggested it was Ansar Beit al-Maqdis, the local ISIS affiliate. That does seem probable, as they are the largest militant faction in Sinai.