US General Philip Breedlove, the top NATO military commander in Europe, is heading to Ukraine this week for meetings with top political and military leaders to discuss "support" for the war against the eastern rebels.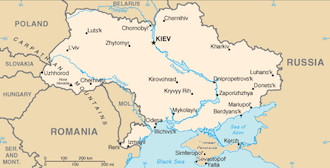 While this inevitably raised speculation that Ukraine will be making yet another push to secure US military aid, the Pentagon insists that they have not changed their decision to oppose sending arms to the country's military.
The US unveiled a new military aid package less than a week ago, and that included armored Humvees and other equipment, but no weapons or ammunition.
Obama aide Tony Blinken explained that while the US could start throwing weapons at Ukraine to try to turn the stalemated civil war decisively against the ethnic Russian rebels, they couldn't possibly send enough for the Ukrainian military to defeat Russia in the protracted war. That is, of course, what Ukrainian officials have been talking up for months.