UN Secretary-General Ban Ki-moon slammed Israel today for its continued attacks on the Gaza Strip, saying he is "angry about what they are doing" after the attack on a UN-run school full of refugees.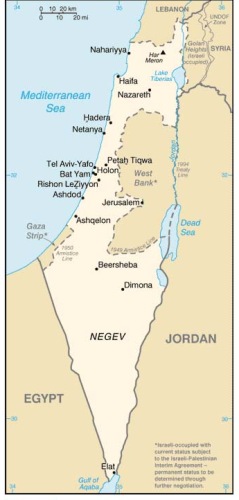 "Why are you continuing to kill people?" Ban asked, adding "there are many other ways to resolve this issue without killing each other." The Palestinian death toll is now at 865, with over 5,730 wounded.
The death toll is overwhelmingly civilian in nature, with roughly 24% of the slain children under the age of 18. Despite the attacks spanning the strip, hitting literally every town, Israel continues to order civilians out of their homes.By contrast, the Israeli death toll stands at 37, with 35 of them soldiers killed in fighting.
UN relief officials warned the humanitarian situation in Gaza is becoming dire, with roughly 44% of the strip now a "no-go zone" for civilians and many families running low on food and water, with no way to get out to get more.
Efforts to negotiate a ceasefire have gone poorly, with Israel continuing to talk escalation, and no plans emerging that either Israel or Hamas has found acceptable.
The attacks on Gaza are also fueling unrest in the occupied West Bank, where over 10,000 Palestinians took to the streets north of East Jerusalem to protest the war. Two of the protesters were killed and 200 others wounded by Israeli troops.