A US drone has attacked a building in Pakistan's North Waziristan Agency, killing 15 people within, who Pakistani officials identified as members of a "Punjabi Taliban" faction.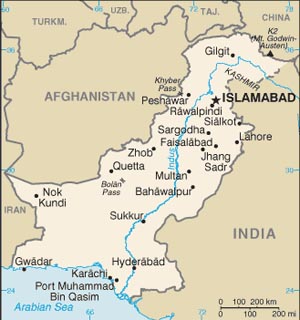 The attack hit a suburb of Datta Khel, an oft-targeted portion of North Waziristan for US drones, and while Pakistan offered no names for the victims, they believed two "important" leaders in a Punjabi faction were among the slain.
This is the second major US drone strike in three days, after a Wednesday strike killed 20 people, mostly ethnic Uzbeks, who Pakistan claimed were likely members of the Islamic Movement of Uzbekistan.
Pakistan's Sharif government had been complaining about US drone strikes for months, but since their own military invasion of North Waziristan has been comparatively ambivalent about the US tolls.