Having taken Slovyansk earlier this week, Ukrainian officials are increasingly bellicose about their ongoing civil war, demand unconditional, unilateral disarmament by the rebels before any future discussions.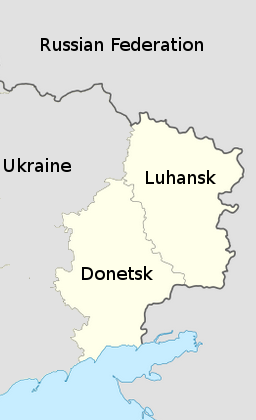 "There will be no more unilateral ceasefires" by Ukrainian troops, announced Defense Minister Valeriy Heletey, while other officials promised a "nasty surprise" for any of the eastern rebels that continue to resist their takeover.
Since the takeover of Slovyansk, most of the rebels in Donetsk Oblast have moved into the city of Donetsk itself, and have been barricading themselves in pending a Ukrainian military invasion.
Defending the city is likely to be difficult, as the Ukrainian military is increasingly using not only airstrikes, but armored vehicles in its offensives. Donetsk and Luhansk remain the two major strongholds of the ethnic Russian rebels, who seek increased autonomy.