US officials had previously expressed some disquiet after past criticism of Secretary of State John Kerry, but the National Security Adviser Susan Rice today took the backlash to a new level.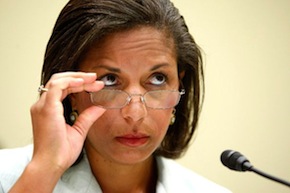 Fresh off of Israeli officials calling Kerry an anti-Semite, Rice has termed the attacks on Kerry "totally unfounded and unacceptable," insisting Kerry is committedly pro-Israel.
Kerry's push for peace talks has clearly rubbed a lot of Israel's far-right coalition the wrong way, and many have lashed out publicly at Kerry, accusing him of anti-Israel bias based on some deep-seated hatred of Jews.
Kerry's warnings that if the peace talks collapse Israel might face renewed boycott efforts were also seen as a threat by many in Israel, though Rice insisted that both she and the rest of the US government remains unconditionally opposed to the boycott of Israel, no matter what.