A growing diplomatic row between India and the United States over the mistreatment of deputy consular general Devyani Khobragade, arrested last week on charges of submitting a false visa application for her housekeeper/babysitter.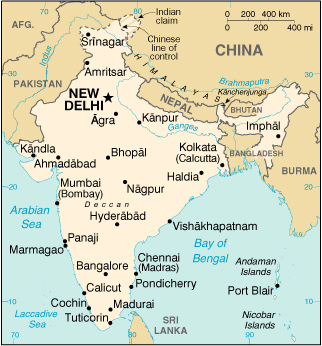 Khobragade, who was released almost immediately after the arrest, reports she was subjected to multiple strip searches, cavity searches and swabbings, and that officials ignored her protestations of consular immunity.
The Indian government has issued several formal complaints, and has retaliated by cancelling airport passes for US diplomats. They have also transferred Khobragade to the UN Embassy in New York, where she would enjoy even broader diplomatic immunity.
The US State Department, which was involved in Khobragade's arrest and mistreatment in custody, has so far reacted by issuing "warnings" to India that the US expects them to protect the US embassy in New Dehli. India removed a series of concrete barricades from the area around the embassy, citing traffic problems they caused.