The US breaks its promises so quick with Pakistan it's scarcely worth mentioning them in the first place. Just hours after a promise not to launch any more drone strikes against Pakistan for the duration of their peace talks with the Taliban, a US drone pounded a religious school in Hangu.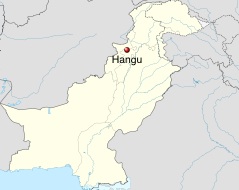 The attack killed eight people, including three teachers and five students. A number of others were wounded in the attack, and drones continued to loom overhead after the attack.
It's noteworthy for a lot of reasons, and not just that it broke yet another promise. Hangu is not in the Federally Administered Tribal Areas (FATA), where US drone strikes have almost exclusively hit, but is in Khyber-Pakhtunkhwah (KP) Province. Hitting a proper province is much more controversial within Pakistan, and a major backlash is expected on a national level.
But that may pale in comparison to the backlash on a provincial level, as the KP Province is ruled by Pakistani Tehreek-e Insaf (PTI), an anti-drone party ruled by Imran Khan which had threatened to blockade the NATO supply route through its province into occupied Afghanistan if the drone strikes didn't end. They gave an initial deadline of November 20… the day of the latest attack, so it will likely be interpreted locally as timed explicitly to spite them.
The deadline had been moved back to November 23 but the attack is almost certain to spark an enormous response, and will oblige the PTI to at least attempt such a blockade to retain its credibility. It will also add to pressure on Prime Minister Nawaz Sharif, who has been facing growing criticism for his inability to stop the strikes, a key promise of his campaign.