Just weeks after sabotaging the Pakistani government's peace talks with their local Taliban with a drone strike assassination of Hakimullah Mehsud, the Obama Administration has promised the government they won't carry out any more attacks during the talks.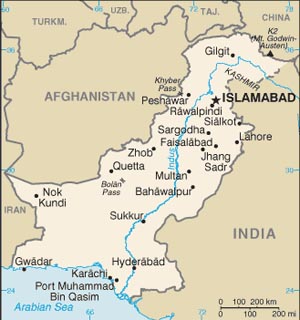 That would be a pretty good reassurance, if the US hadn't already given the exact same promise to Pakistan's Shahbaz Sharif just days before that drone strike.
Hakimullah Mehsud was assassinated literally 24 hours before scheduled talks with the Pakistani government, and that assassination reportedly came as the result of the US military capturing an Afghan government convoy and abducting a Taliban official familiar with the talks, who had agreed to help the Afghan government organize their own.
The US promise means much less this time around, not only because its reliability is in doubt, but the talks themselves seem to be more or less dead at this point.