Iranian President-elect Hassan Rohani has been seen as an outspoken advocate of diplomacy for years, and he has come out in favor of direct negotiations with the United States.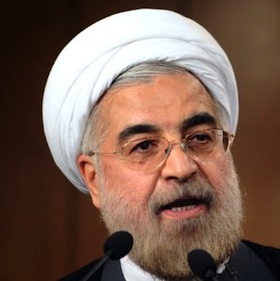 Rohani argues that ending the seemingly endless "standoff" over their civilian nuclear program requires talking to the US, since it is the self-proclaimed world's "sheriff," saying he believes hostility needn't be permanent.
Yet it's as close to permanent as anything in the world. From the moment Iran's revolution happened the US has been on a hostile footing toward them, and most of the rhetoric about regime change and the "threat" of Iran is recycled from the early 1980s.
Israel has been openly working against the "threat" of negotiations since the election as well, meaning that Rohani, who doesn't even take office until August, is going to have an uphill battle finding anyone willing to talk to him in the US government.