NATO has issued a statement today denying a report of a June 6 drone strike in Afghanistan's Kunar Province killing three children. The report had already been confirmed by both the Kunar governor and the UN Children's Fund.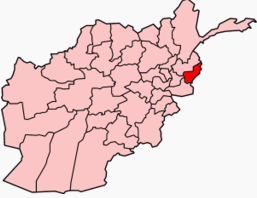 The strike occurred in the Manogi District of Kunar, where a US drone destroyed a house and killed three children within. Seven other civilians were wounded in the attack, all from the same family.
NATO now says the whole incident is "simply not true," despite the very destroyed house, the very dead children, and the seven hospitalized relatives. They say the report was the result of a "misunderstanding."
UNICEF stood by their own report confirming the incident, saying they went out and verified the incident before issuing the statement on it in the first place. Though initial NATO denials are not unusual, it is rare for them to stick to the denial after it has been confirmed so thoroughly.