Pakistani High Court Chief Justice Dost Muhammad Khan has issued a ruling today declaring the ongoing US drone strikes against the tribal areas illegal under international law, adding that they amount to a "war crime" when they kill innocents.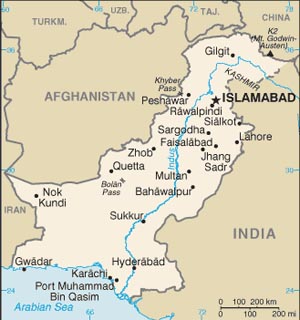 Khan said that the government was obliged to ensure that no future drone strikes take place against Pakistani territory, and ordered the Foreign Ministry to bring a resolution to the UN Security Council demanding their halt. He added that if the US vetoed the resolution the government ought to consider severing diplomatic ties with them.
The ruling came as the result of a case filed by an Islamabad legal aid charity on behalf of victims of the March 2011 attack on government officials and tribal elders in North Waziristan.
It is unclear if the ruling will have any immediate impact on government policy, but with Pakistan's elections just two days away, it could give the front-running PML-N a legal basis for its campaign promises to put an end to the drone attacks.