Secretary of State John Kerry has promised that the US will defend South Korea militarily from North Korea, saying that its "treaty ally" could count on the massive American military for its defense.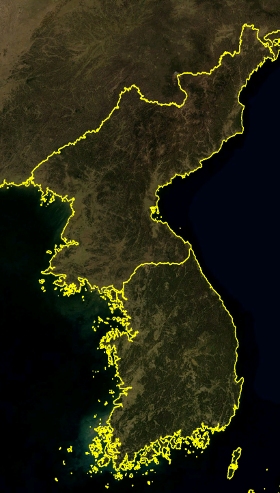 North Korea and South Korea have traded threats recently, but these regular rounds of escalated rhetoric don't necessarily lead to fighting. Kerry, however, termed North Korea's threats "unacceptable."
Kerry made no mention of the repeated US threats nor those of South Korea in the comments, as nuclear-capable American bombers have been looming over the Korean Peninsula for over a week now, and North Korea's comments have centered around those driving their own belief that a "state of war" now exists.
White House officials also say that the sum of America's national security team is "focused" on the situation in Korea, though since the US reaction so far has been to deploy more weapons to the region, they can hardly be said to be a calming influence.
Though the US often makes a show of pledging to defend South Korea, it is also entirely unnecessary, since South Korea has an enormous military in its own right. A new Korean War would be hugely damaging to all involved, but few doubt that South Korea would inevitably win, and many experts are saying North Korea's poorly fed military would likely see mass defections within a matter of days of launching a ground invasion.