At least 16 people were killed and 27 others wounded when a bomb detonated in the Orakzai Agency of Pakistan's tribal areas, tearing through a marketplace in the capital of Kalaya.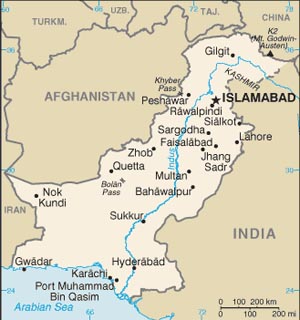 The blast targeted a location near a mosque frequented by pro-government tribesmen and paramilitaries, and was detonated when worshipers were heading out of the mosque after Friday prayers.
The Tehreek-e Taliban Pakistan (TTP) claimed credit for the attack, saying it was aimed at security forces. At least one member of the Frontier Corps was reported slain in the bombing.
Pakistan's military has launched repeated offensives against Orakzai over the past several years, repeatedly claiming "victory" and ruling the region cleansed of Taliban. Despite this, the militants retain a major influence in the region.