After over a week of violent protests and crackdowns, Egypt saw relative calm for a few days this week, with only some minor incidents reported. Friday is always the day of the biggest rallies however, and the clashes are back in force.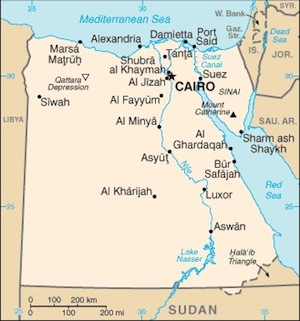 Thousands took to the streets across Egypt, with police firing water cannons at the demonstrators outside the presidential palace in Cairo, while protesters threw rocks and even firebombs at the building.
Violence was also reported in Alexandria, where protesters tore down a Muslim Brotherhood sign near the governor's office and set it ablaze, while riot police clashed with rioters outside of the governor's office in Kafr el-Sheik.
The protests initially began two weeks ago on the anniversary of the Egyptian revolution, but quickly turned violent as opposition leaders accused President Morsi of "stealing" the revolution from them. They have since demanded Morsi accept them as partners in a unity government, while Morsi insists no government will be formed until the April elections.