A pair of extremely ugly militant attacks on two opposite sides of Pakistan have left at least 41 people dead, including members of the Frontier Corps (FC) and a convoy of Shi'ite pilgrims along the Iranian border.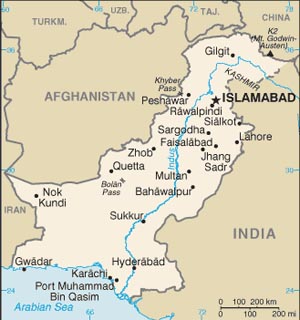 The killing for the FC members caps a recent storming of a pair of bases around Peshawar, in which a large number of the soldiers were taken hostage. 21 of them were executed according to provincial officials. The other was critically wounded but expected to survive.
Taliban officials claimed credit for the FC executions, saying that their council of clerics gave the order, and that no demands for prisoner exchanges were considered when prisoners are caught in clashes.
The other incident took place in the southwest, where a car bomb targeted a bus full of Shi'ite pilgrims heading to Iran. 20 of the pilgrims were killed and 24 others were wounded in the attack.