US officials never did publicly produce any evidence to support their allegations that Iran is using civilian passenger planes to send weapons to Syria, but faced with growing pressure the Iraqi government has announced that they will search Iranian planes in their airspace.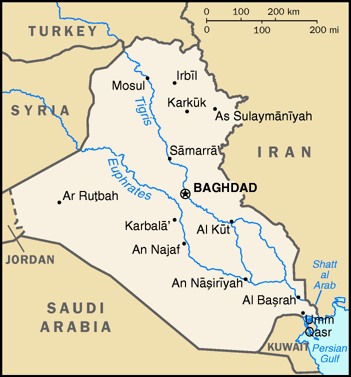 The US first began claiming the planes had weapons on them a month ago, but spurned calls for evidence, and Sen. Kerry (D – MA) later threatened to see Iraq's aid cut if they didn't follow through on the allegations, though the White House disavowed these comments.
Iraqi Foreign Minister Hoshyar Zebari says that they have informed the US State Department of their intention to conduct "random inspections" of Iranian civilian planes flying through their airspace.
The US has not commented on the report or whether it has successfully placated them. Though Iran does have a relationship with the Syrian military they have denied the allegation of using civilian planes for shipments, and with Syria relying mostly on Russia for weaponry it isn't clear why they would do so in the first place.