Militants infiltrated into Israel from the Sinai Peninsula today, sparking a clash which left the three attackers and one Israeli soldier killed. It was the second cross-border attack in less than two months, after Bedouin militants killed Egyptian police and stole a vehicle to cross the border in early August.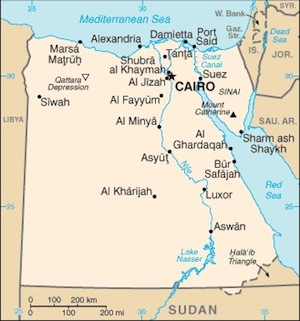 Israeli military spokesman say that the attacker entered at Har Harif, between the Eilat crossing and the Rafah crossing into Gaza, and ambushed troops that were tending to stopped migrants along the border before other troops came by.
It is adding to concerns about the security situation in the Sinai Peninsula. Egypt has been seeking to add forces for a military crackdown in the area, but operations in the area are governed by a treaty with Israel, which has slammed efforts to move tanks in.
Oddly, Israeli officials are now also criticizing Egypt for the lack of "determined and sustained operation" in the crackdown, claiming the Mursi government is showing "leniency" to the Sinai militants, even though the crackdown more or less stalled on the basis of US and Israeli demands.