The Obama Administration is confirming today that they have demanded Egypt get Israeli permission for the continuation of their ongoing crackdown in the Sinai Peninsula, saying that it is vital to remain "transparent with Israel" on all operations.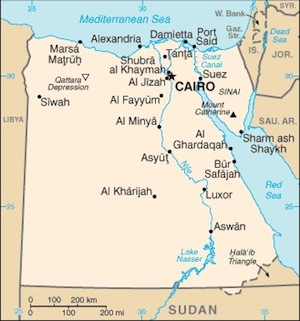 The crackdown came primarily at Israel's behest, with Defense Minister Ehud Barak saying major attacks earlier this month along the border should serve as a "wake-up call" about the need to improve security in the region.
But when Mursi ordered the crackdown, Israeli officials expressed outrage, saying that it violated the 1979 Camp David Accords and demanding that they withdraw their forces from Sinai.
State Department spokeswoman Victoria Nuland says that the US also wants a "strong security operation" in Sinai, but only to the extent that it can be launched with the explicit permission of Israel. Since the Israeli government appears to be of two minds about this crackdown, that is going to make it hugely complicated for the Mursi government and likely a lose-lose situation, where either they are condemned for the crackdown or the lack of it.
Last 5 posts by Jason Ditz