A minibus filled with Afghan civilians on their way to shop at a local market in western Herat province ran over a roadside bomb Thursday morning, killing 22 and wounding many. About half the victims were children under five years old.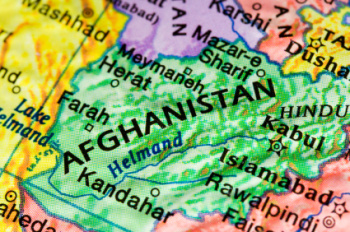 The incident underscores the danger civilians face every day in Afghanistan, caught in fighting between NATO occupiers and the local resistance. Four civilians were also wounded driving over a separate roadside bomb in Herat.
The same day, a Taliban spokesman claimed responsibility for a truck-bomb attack on a NATO base in eastern Paktia province. Two Afghan solders were killed. A NATO fuel depot was just attacked the day before, killing four.
Wednesday evening, a dispute between Afghan soldiers and police officers erupted into a firefight which left three cops dead. Five civilians were wounded in the crossfire.
August has been relentlessly bloody in Afghanistan so far this year, with several killed in attacks each day.