Yemeni government officials were quick to lay the blame on al-Qaeda in the Arabian Peninsula (AQAP) when a reported suicide car bombing killed 14 rebels in the northern Yemeni province of al-Jouf. The rebels themselves, however, see another culprit.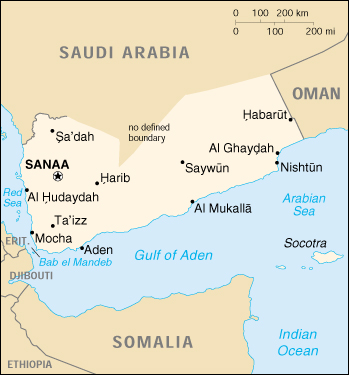 "This is clearly a US intelligence-style criminal act," insisted a statement from the group, which said the attack was aimed at a government complex in the province, which they are currently in control of. The bombing no longer appears to have been a suicide attack either, but a remote detonated car bombing.
Al-Jouf is just one of many provinces nationwide that have fallen out of the Saleh regime's control since the protest movement began. The Houthi are unique in that they are a Shi'ite secessionist movement, which might conceivably have given al-Qaeda a reason to target them.
But the Houthis are more used to being targeted by Saleh and his supporters, and while this seems an unusual method for a US attack, they seem quite convinced that this is the case. Though the US has been actively attacking targets in the southwest, they have yet to go after the Houthis.