Fresh off several major settlement expansions last week, the United States rebuked the Israeli government, warning them that the moves were "unhelpful" in their usually, tepid tones. Today, Israel announced another expansion, this time in Ariel.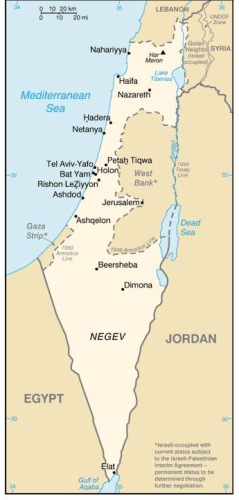 The new expansions in the West Bank settlement will include housing units for settlers removed from the Gaza Strip as well as homes that will be sold on the open market. The US termed the move "deeply troubling."
The move was also condemned by the Palestinian Authority, which has repeatedly expressed concern that the expansions into occupied territory that is supposed to be part of a future Palestinian state is just making peace all the more difficult. A spokesman for PA President Mahmoud Abbas said the move might "destroy what is left of any effort to revive the peace process."
The move might be particularly ill-timed, as well, as it gives the Palestinians all the more reason to take their statehood bid directly to the UN, something Israel loudly opposes. The PA said it will take its case to the UN Security Council in September, which Israel hopes will lead to a US veto.