The Philippines is taking steps to retake Scarborough Shoal, a disputed chain of rocks and reefs in the South China Sea that has been effectively controlled by China since 2012.
"Since the new administration took office, we have already strategized how we can take control once again of Bajo de Masinloc (Scarborough Shoal), especially the lagoon," Philippine Coast Guard Commodore Jay Tarriela said Tuesday, according to Bloomberg.
Tarriela's comments came a day after he said the Philippine Coast Guard removed a "floating barrier" planted by China near Scarborough Shoal that Manila said impeded Philippine vessels. Tarriela said the order to remove the barrier came from President Ferdinand Marcos Jr.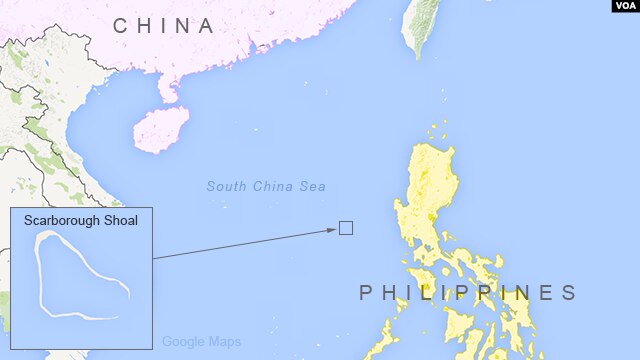 According to The South China Morning Post, China had allowed Philippine fishing vessels to return to Scarborough Shoal when relations were better under Marcos' predecessor, Rodrigo Duterte. But tensions have significantly increased since Marcos came into office last year.
Since Marcos came into office last year, tensions between China and the Philippines have significantly escalated. Marcos is moving much closer to the US and signed a deal granting the US military access to four new bases in the Philippines. The US and the Philippines have also increased military exercises and recently conducted a joint patrol in the South China Sea.
The US has strongly backed Manila's claims to the South China Sea and has repeatedly warned Beijing that the US-Philippine Mutual Defense Treaty covers attacks on Philippine vessels in the waters, turning the area into a potential flashpoint for war between the US and China. The commitment was formalized earlier this year when the US and the Philippines issued new guidelines for the treaty.