The US and Philippine navies conducted a joint patrol in the disputed South China Sea on Monday, a step that increases the chance of a dangerous encounter between US and Chinese vessels.
The US Navy's Japan-based Seventh Fleet said the guided missile-destroyer USS Ralph Johnson joined the Philippine guided-missile frigate BRP Jose Rizal for the "bilateral sail."
"During the sail, the ships completed division tactics (DIVTACS), which is at-sea training designed for ship handlers to practice maneuvering within close proximity to other vessels and improve the confidence of the bridge teams to manage more challenging sailing conditions," the Seventh Fleet said.
The joint patrol comes after the commander of the Seventh Fleet, Vice Adm. Karl Thomas, said the US must "challenge" China in the South China Sea.
The Philippine military's Western Command said it was the first time that Washington and Manila conducted a joint naval patrol west of Palawan, a Philippine island province on the South China Sea. "This event aims to provide an opportunity for the Philippine Navy and the US Indo-Pacific Navy to test and refine existing maritime doctrine," the command said.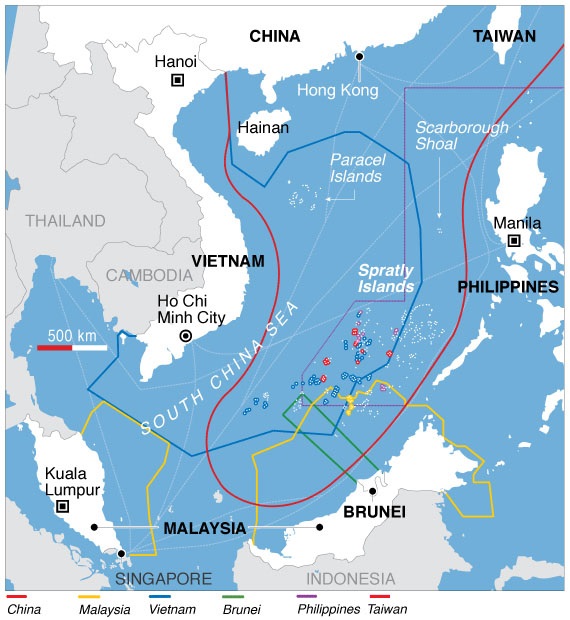 The patrol comes at a time of heightened tensions in the region, as Chinese and Philippine vessels have had tense stand-offs near Second Thomas Shoal, a reef claimed by both sides. In one incident on August 5, the Chinese Coast Guard fired a water cannon toward Philippine boats trying to resupply a grounded ship on the reef.
The US has repeatedly affirmed that the US-Philippine Mutual Defense Treaty applies to attacks on Philippine boats in the South China Sea, meaning the US will intervene if the maritime spat between Beijing and Manila turns hot. The US recently formalized the war guarantee by issuing new guidelines for the treaty.