Estonian Defense Minister Hanno Pevkur told Business Insider that Russia's neighbors are close to turning the Baltic Sea into a "NATO sea."
If Sweden and Finland join NATO, it would mean every nation on the Baltic Sea except for Russia would be a member of the US-led military alliance. Pevkur said this could turn the waters into an "inner sea of NATO" even though parts of the Baltic Sea are considered international waters.
Pevkur said that if Finland and Sweden were part of NATO, it would allow the countries in the region to act as "one unified operational space" against Russia. "All this will most certainly have a deterrent effect," he said.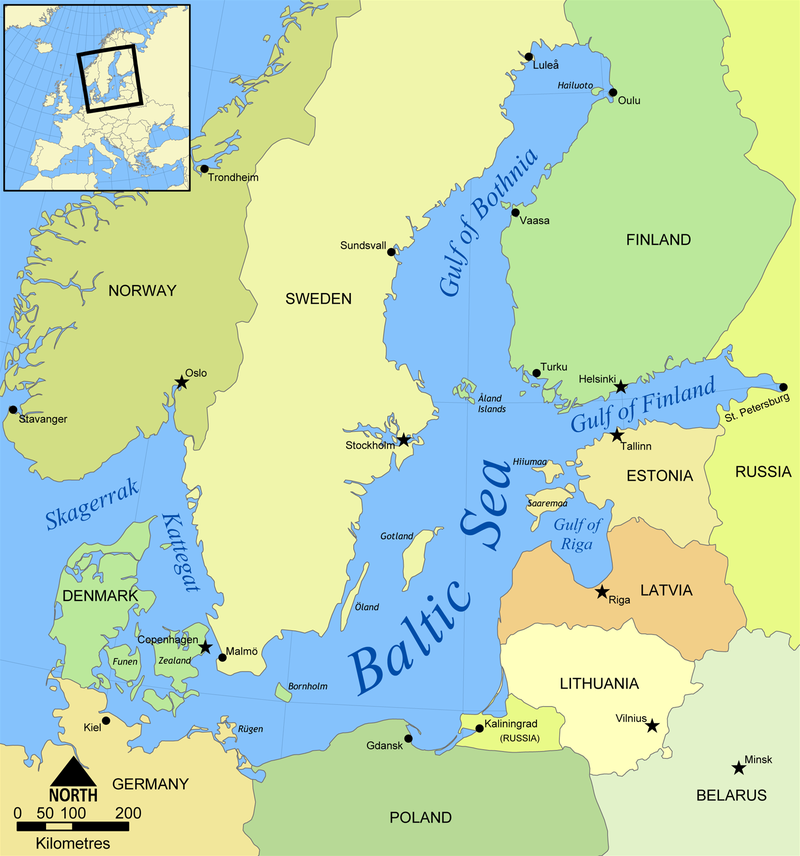 Tensions rose in the region when Lithuania announced in June that it would not allow sanctioned goods to travel through its territory to Kaliningrad, the Russian enclave on the Baltic Sea sandwiched between NATO members Poland and Lithuania. The EU made Lithuania reverse the move, but the incident highlighted the danger of Russian territory being surrounded by NATO members.
Russian President Vladimir Putin had said he doesn't view Sweden and Finland as a threat, but that he would respond to the expansion of NATO infrastructure in the region. Russia could potentially beef up its military presence in Kaliningrad or in St. Petersburg, which is located in the Gulf of Finland in the Baltic Sea.
Sweden and Finland's NATO bids are still in the process of being approved by each member, and Turkey has signaled it could block their memberships if the Nordic nations don't cooperate with Ankara's extradition requests.