Lithuania's president on Wednesday said the Baltic nation is prepared for Russian retaliation over its decision to block the transit of sanctioned goods to Kaliningrad, the Russian enclave sandwiched in between Lithuania and Poland.
Lithuanian President Gitanas Nauseda told Reuters that Vilnius is ready for "unfriendly steps" such as Russia cutting the Baltic nation from a shared power grid, but doesn't expect a military response.
The Baltic states of Lithuania, Latvia, and Estonia are still dependent on Russia for power but have plans to disconnect from the grid by 2025. Lithuania has installed a power link the Poland that can connect the country to an EU power grid if the Russian supply is suddenly cut off.
While Lithuania has a small military, it's not afraid of Russian military action due to its NATO membership. "I do not believe that Russia will challenge us in military sense, because we are a NATO member," Nauseda said.
Also on Wednesday, the Russian Foreign Ministry said that the EU and Lithuania have been notified of Moscow's objection to the embargo on Kaliningrad and that if the policy isn't changed, any retaliation would be "practical" and would go beyond diplomatic measures.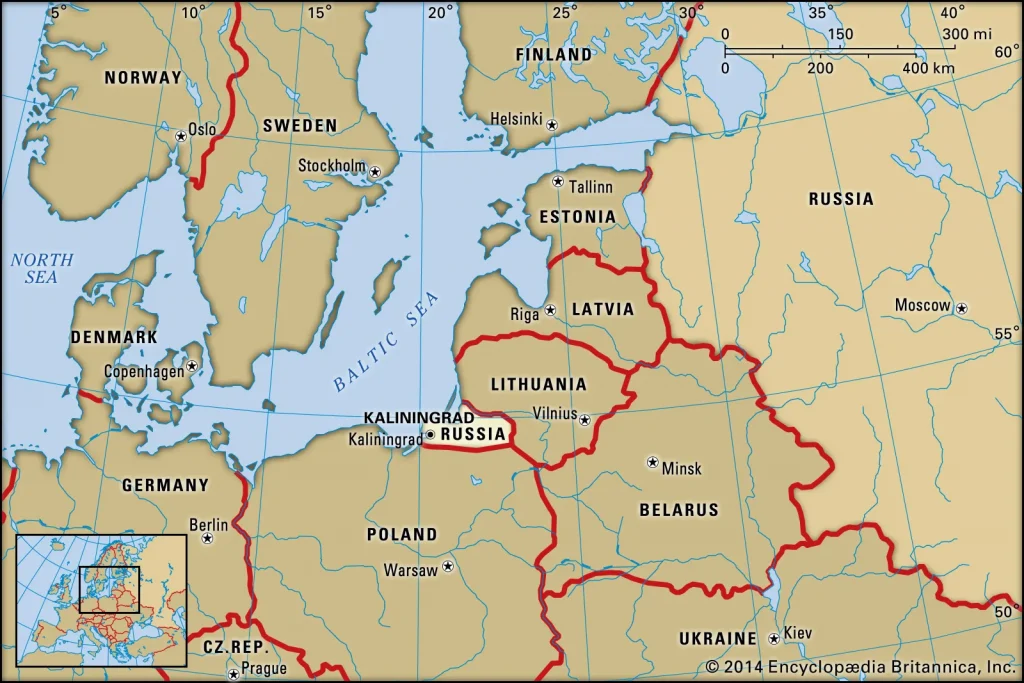 Lithuania has tried to downplay the move by saying it is only enforcing EU sanctions, but the embargo is a serious escalation with Moscow as Kaliningrad relies heavily on goods from Russia that travel through Belarus and Lithuania by rail.
Nothing transits through Poland, leaving shipments via the Baltic Sea the only way Russia will be able to transport sanctioned items to the enclave. The governor of Kaliningrad estimates that the ban will impact about 50% of all goods that are sent to the territory by rail.
To offset the ban, items that are not under sanctions that are transported by sea will be redirected to rail, leaving more room to transport sanctioned goods via ship. The ban currently applies to steel, coal, caviar, alcohol, and other goods, and is expected to expand as the EU plans to expand its Russia sanctions.