The Russian Foreign Ministry on Monday demanded that Lithuania lift all restrictions on the shipment of goods to the Russian enclave of Kaliningrad, which is sandwiched between Poland and Lithuania on the Baltic Sea.
Lithuania announced last week that it was banning the transport of sanctioned goods through its territory to Kaliningrad, which the governor of the Russian enclave estimates will impact 50% of all goods that are transported to the territory by rail. The Russian Foreign Ministry said if these restrictions aren't lifted, Moscow will retaliate.
"If the transit of goods between the Kaliningrad region and the rest of Russia through Lithuania is not fully restored, Russia reserves the right to take action to protect its national interests," the Ministry said after summoning Virginija Umbrasene, Lithuania's Charge d'Affaires in Russia.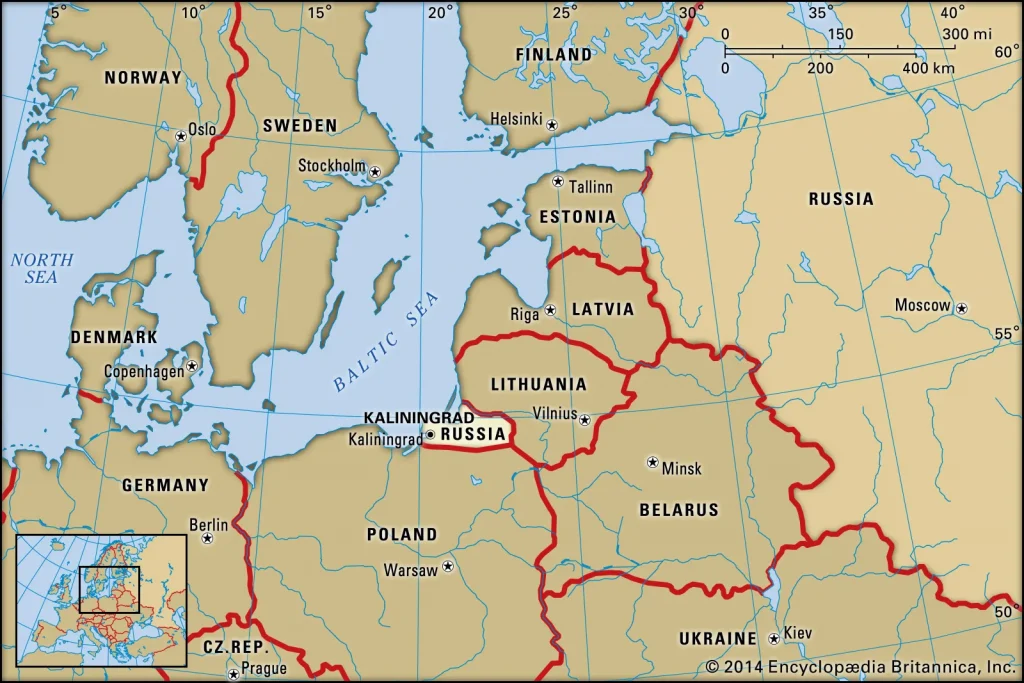 Goods are shipped from Russia to Kaliningrad by rail through Belarus and Lithuania. Nothing transits through Poland, leaving shipments via the Baltic Sea the only way Russia will be able to transport sanctioned items to the enclave. In February, Lithuania banned Russian airlines from using its airspace to fly to Kaliningrad, cutting off the shortest flight path from Russia to the enclave.
In order to offset the ban, Kaliningrad Governor Anton Alikhanov said items not under sanctions that are transported by sea will be redirected to rail, leaving more room to transport sanctioned goods via ship.
Alikhanov and other Russian officials insist the ban will not result in shortages but warn Moscow will still respond if Lithuania doesn't reverse the move. "Of course goods will be shipped. But Russian countermeasures at least limited in scope will definitely follow. For a country like Lithuania they may be rather tangible," Mikhail Ulyanov, the Russian ambassador to Vienna, wrote on Twitter.
Lithuania defended its decision on Monday, arguing it is only a ban on sanctions goods and not a blockade. Laurynas Kasciunas, the chairman of the Lithuanian Parliament's national security and defense committee, said Vilnius is not "particularly worried about Russian threats." He said a military response "is highly unlikely because Lithuania is a member of NATO. If this were not the case, they probably would consider it."
Russia has several agreements with Vilnius and the EU on the transportation of goods through Lithuania. The Russian Foreign Ministry pointed to the 2002 Joint Statement of the EU and the Russian Federation on Transit between the Kaliningrad Region and the rest of the Russian Federation.
In the statement, the EU and Russia agreed that the parties "acknowledge the unique situation of the Kaliningrad Region" and will "agree to make a special effort to accommodate the concerns on both sides related to the future transit of persons and goods between the Kaliningrad Region and other parts of Russia."