China said on Thursday said that the US has ramped up military activity near its coast since President Biden came into office. Chinese Defense Ministry spokesman Wu Qian said operations had increased by more than 20 percent for US warships and 40 percent for military aircraft in waters claimed by Beijing.
"The US frequently dispatches ships and planes to operate in seas and airspace near China, promoting regional militarization and threatening regional peace and stability," Wu said.
One incident Wu discussed took place in early April, when the US Navy guided-missile destroyer USS Mustin conducted a "close-up reconnaissance" of the Chinese aircraft carrier Liaoning and its strike group. Wu said the Chinese vessels "warned off" the Mustin. After the incident, the US Navy released a provocative photo that showed officers watching the Liaoning from the deck of the Mustin.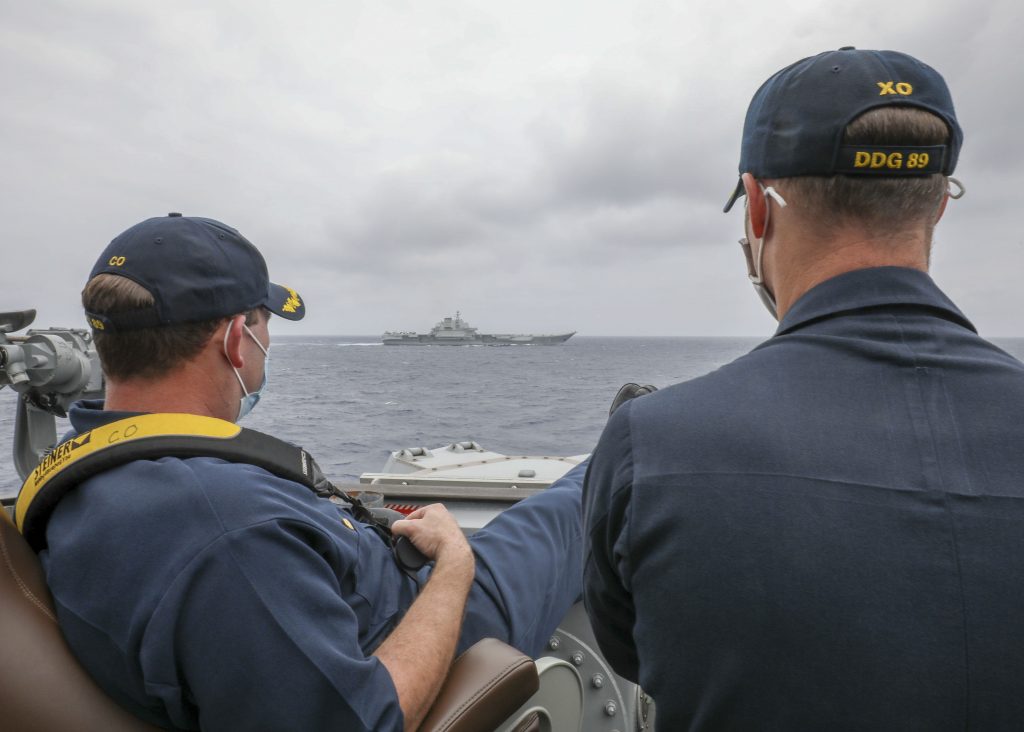 US warships continue to be spotted shadowing the Liaoning. Satellite images captured on Monday showed a US guided-missile destroyer sailing amongst the Liaoning and five other Chinese warships. Considering the US can easily monitor Chinese vessels using satellites or spy planes, sailing so close to the Liaoning is clearly meant to stoke tensions and send a message to Beijing.
The US frequently sails warships near Chinese-controlled islands in the South China Sea and through the sensitive Taiwan Strait. The Trump administration significantly escalated these provocations and the US military's overall presence in the region. The fact that President Biden is ramping this activity up even more makes it clear that his foreign policy priority is confronting Beijing.
On Wednesday night, in his first address to Congress, Biden said the US is in competition with China to "win the 21st century." He also said that he told Chinese President Xi Jinping that the US would militarize the Indo-Pacific "just as we do with NATO in Europe."